MS-CORE
---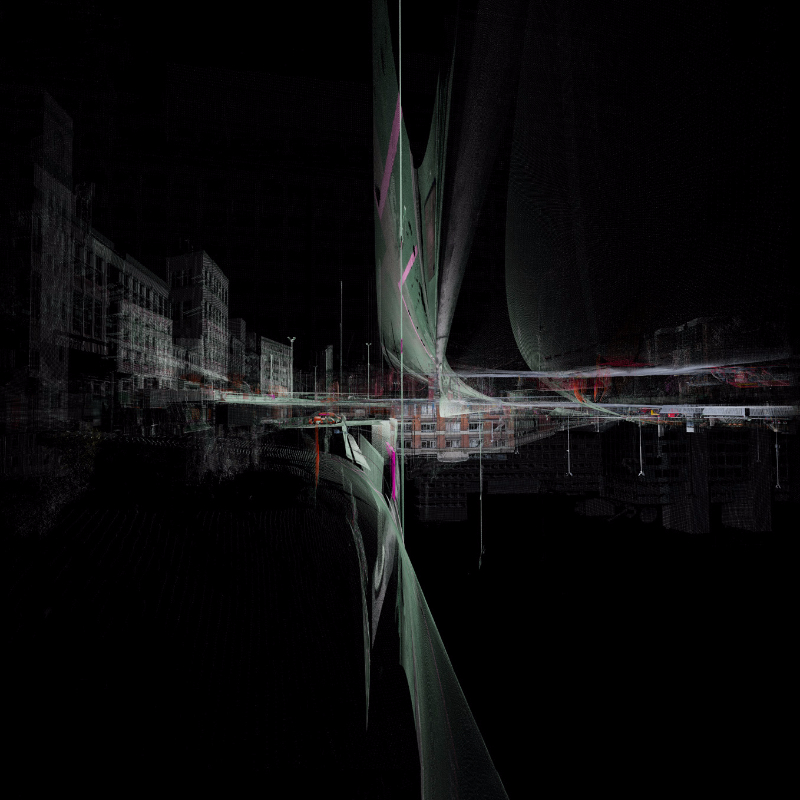 Image: Kanthak Pearce, Inversion
FOREST FORENSICS 1

MARA KANTHAK and THOMAS PEARCE
Wednesdays, 10am – 1pm, 32FFF
This course stages a forensic dialogue between Hooke Park and Bedford Square, the former as landscape of fabricated truth, the latter as a lab for the analysis and production of its evidence. Using 3D Lidar and photogrammetric scanning, mesh/NURBS modelling, digital fabrication and parametric simulation/animation, it reads natural geometry as a projection plane for meaning by designing and fabricating sub-millimetre accurate surgical incisions into its found fabric. Based on hyper-precise digital captures of Hooke Park, students invent, simulate and re-enact scenes and produce physical artefacts, which, once planted and documented in the landscape, form the evidence of their undisputable truth.

Course Outline
Session 1: THE WITNESS
Wednesday 4th Oct
- Introduction to the brief
- Digital visit of pre-dissolved site (witness: Lidar, vehicle: Rhinoceros)
- Introducing the logics of Miniatures, Landscapes & Inversions - parametric simulations (pre-coded, no prior knowledge required)
Session 2: DIGITAL DEBRIS
Wednesday 11th Oct
- Physical destruction, digital reconstruction, speculative population of simulated site with digitized fragments.
- Introducing object scanning, data processing & introduction to clouds, meshes, Nurbs.
Session 3: RE-ENACT
Wednesday 18th Oct
- Activating the digital debris through speculative forensics of its destruction: flight paths and states of decay
- Workflow: continuous translations from digital to analogue, from sketches to sub-millimetre precision, from digitization to materialisation
Session 4: FABRICATING EVIDENCE
Wednesday 25th Oct
- Design and fabricate: prototypes – sketch, scan, evaluate
OPEN WEEK
Session 5-6-7: PLANTING PROOF
Friday 17th - Sunday 19th Nov (Hooke Park)
- Hooke Park Sessions: On-site insertion of inverted miniatures, documentation through film, photography and drawing.
Session 8: THE TRIAL
Wednesday 29th Nov
- MS Jury Day